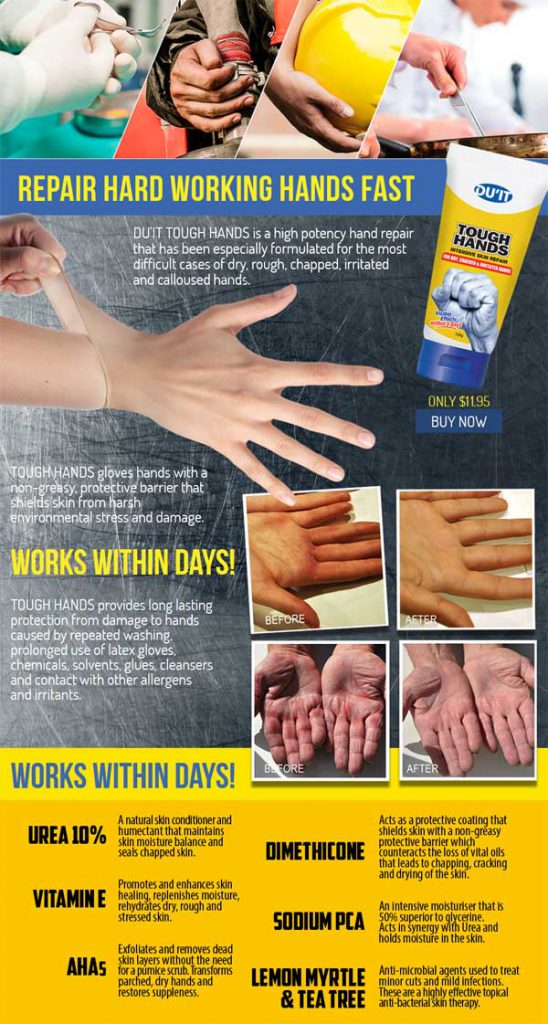 The DU'IT series of hand masks popular throughout Australia and New Zealand are recommended by housewives who suffer from it.
For the sensitive and itchy hands caused by frequent contact with detergents and other chemicals due to housework
Rough and cracked hands due to heavy work
Eczema and hand ringworm caused by fungus, etc.
As long as one week of continuous use, the skin on both hands will be significantly improved
Healing hand cream, unlike other similar products, will shed the skin on the hands
So there is no need to worry about the embarrassment of shed skin during use
How to use
Chao Zao: Apply once thinly, don't need too much amount, it will moisturize
At night: After washing hands before going to bed, apply a thicker layer and massage for absorption. If the problem is serious, it is recommended to increase the number of daily use
First aid usage: apply two coats every night before going to bed, then put on gloves to sleep
Intimate reminder:
All products are not anti-allergic; for those with sensitive skin, it is recommended to consult a professional physician before use.